Navigating the Global Fleet Management Market: Trends, Opportunities, and Predictions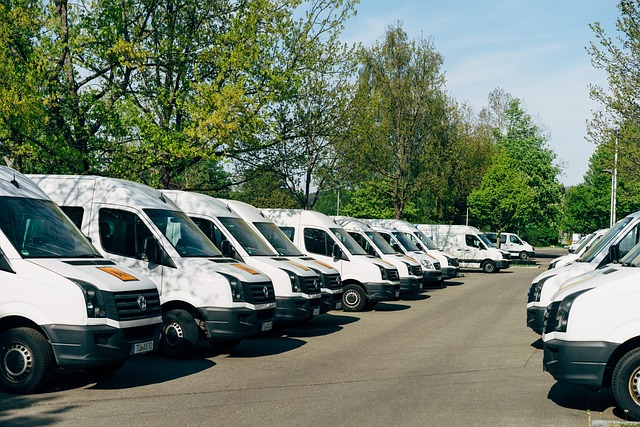 According to a 2023 report from Global Trade Magazine, the global market for fleet management is projected to reach a value of $13,868.2 million. This market is expected to grow at a Compound Annual Growth Rate (CAGR) of 10.4% from 2023 to 2033 due to increasing demand from various end-use industries worldwide for bettering transportation network operations. If this growth trend continues, the market value could reach $37,300.17 million by 2033.
Several factors are contributing to this market growth. Key among them are rising concerns about fleet safety, government regulations mandating vehicle maintenance and tracking, the need for operational efficiency in fleet management, and the surge in the use of low-cost, readily available wireless technology.
However, there are some challenges. Atmospheric interference leading to issues with GPS connectivity is a significant barrier. GPS signal degradation occurs due to the extensive travel distances of the signals, varying atmospheric conditions, and frequent satellite switching, which can inhibit market growth.
Nevertheless, there are opportunities. The expansion of transportation in the logistics industry, adoption of intelligent transport systems, and improvements in communication networks offer growth prospects for the fleet management market in the forecast period. The mobility-as-a-service approach, being adopted by mobility industries and government agencies to optimize traffic and reduce carbon emissions, is also supporting market growth. Fleet management software can provide valuable insights into aspects like pick-ups, drop-offs, vehicle telematics, and payment practices.
Key insights from the report include:
The software component of the fleet management market is projected to grow at an 11.6% CAGR between 2023 and 2033, surpassing $6,612.9 million by 2023.
The consulting and advisory category in professional services is predicted to grow at a 7.3% CAGR between 2023 and 2033, reaching $103.8 million by 2023.
The trucks/cars/buses segment could grow at a 13.6% CAGR between 2023 and 2033, hitting $5,788.4 million by 2023.
The driver behavior monitoring sector could grow at a 14.9% CAGR between 2023 and 2033, exceeding $1,745.5 million by 2023.
The transportation category could develop at a 13.7% CAGR between 2023 and 2033, achieving $5,583.2 million by 2023.
The hardware segment could have a 47.7% market share by 2023.
The support & maintenance sector could hold a market share of 59.8% by 2023.
The trucks, cars, and buses segment could capture a 41.7% market share by 2023.
Fleet tracking and geofencing could achieve a market share of 43.4% by 2023.
The transportation sector could gain a 40.3% market share by 2033.
The North American market might reach $4,228.5 million by 2023, with a CAGR of 9.5% from 2023 to 2033.
The Latin American market might grow at a CAGR of 8.1% from 2023 to 2033, reaching $834 million by 2023.
The European market might expand at a 13.8% CAGR from 2023 to 2033, peaking at $3,726.4 million in 2023.
The South Asia and Pacific market might grow at a 9.2% CAGR from 2023 to 2033, totaling $1,970.3 million by 2023.
The East Asian market might expand at an 8.7% CAGR from 2023 to 2033, potentially reaching $2,566.0 million by 2023.
The Middle East and Africa market could grow at a 7.4% CAGR from 2023 to 2033, reaching $543.0 million by 2023.
In conclusion, the global fleet management market holds immense potential. Despite certain challenges, notably atmospheric interference affecting GPS connectivity, there are plenty of opportunities for growth. The advancement in wireless technology, increasing concern for fleet safety, and growing demand for operational efficiency are all contributing factors propelling the market forward. Moreover, the rise of mobility-as-a-service, characterized by ride-sharing, carpooling, and the like, opens new avenues for fleet management solutions. As various sectors continue to adopt intelligent transportation systems and expand their operations, the fleet management market will likely experience robust growth. While the forecast looks promising, it's essential for industry players to stay abreast of technological advancements and regulatory changes to maintain their competitive edge and seize potential growth opportunities in this dynamic market landscape.