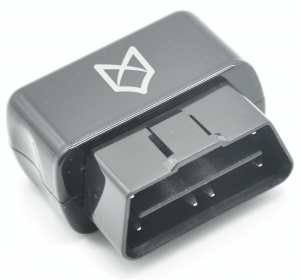 Outside of their homes, cars are probably some of the most valuable objects that people own. So it's a big wonder that people don't focus more on protecting their cars than what is normally done. Do you know exactly where your car is right now? Not where you left it, but where it actually is?
After all, if your car is stolen, you'll be put in a very tough spot – and for many people, this can cause an enormous amount of stress.
That's why more and more people are turning to car GPS trackers like TrackingFOX. A GPS tracker for car is a device that will allow you to be able to locate your vehicle at any time. At least, that's the basic function of GPS for car tracking. A very good car tracker device, also known as a car tracking GPS or vehicle GPS tracker device, will allow you to also see the speed, set alerts for entering or leaving a specific area (such as school or office), and much more.
But of course, finding a reliable car GPS tracker device can be a real pain, seeing as there's a lot of conflicting information out there. It gets especially more difficult when you are not familiar with any GPS vehicle tracker to begin with.
That's why today we'll look at what you need to know to find a good OBD GPS tracker, as well as our recommendation for the best vehicle GPS tracker device – TrackingFOX.
Why you need to buy a vehicle GPS tracker

When you consider all the dangerous things that can go wrong with your car, and how difficult it can be when your car is stolen, it's easy to see why you'll need a good vehicle GPS tracking device. Of course, you can also use the car tracking GPS or vehicle GPS tracker device like TrackingFOX for your loved one's car.
But beyond just being able to let you know where a designated car is at any time, a good GPS vehicle tracker or car tracker device will also give you the following benefits:
Notifications known as geo-fencing alerts, where you get notified every time a designated vehicle enters or exits a zone, such as a school, work, home, or any place you choose with your TrackingFOX car tracking GPS

Alerts on driving behavior, such as speeding, from your GPS for car tracking

See how much fuel is being used and how to plan your trips better

Ability to add extra sensors, including cameras, alarms and many more crucial add-ons that will help you understand what's going on with your car, in addition to the basic function of the GPS vehicle tracker
As you can see, getting a good, high-quality car tracking device will provide a lot of benefits to making sure your car is protected.
Problem with buying low-quality car GPS tracker
Before looking at what the best GPS for car tracking is, we have to first identify the big problem: the low-quality car GPS tracker, or car tracking system. Basically, exactly what is a car GPS tracker best buy?
For the most part, low-quality GPS trackers for vehicles don't offer all those extra features that you will love from the good GPS tracking devices like TrackingFOX. But even worse, they don't even do their basic function very well.
Low-quality car tracking GPS devices aren't even accurate enough to let you know where your car actually is. Beyond that, they may have a short battery life, where you'll need to recharge the battery very regularly.
TrackingFOX car GPS tracker device
That's where the TrackingFOX car GPS tracker with app comes into play. TrackingFOX has a whole host of features that make it one of the best car GPS trackers. Let's look at why it's a car GPS tracker best buy.
First of all, the device's low price gives it a great bang for your buck. TrackingFOX is a very well priced solution for your vehicle – but that doesn't mean it's cheap.
The car tracker device is very reliable, and provides dependable tracking information that will allow you to locate your vehicles with ease. In fact, TrackingFOX GPS vehicle tracker comes with a highly sensitive GPS and GSM antenna. Even then, it's completely wire-free, which makes it incredibly compact and easy to use.
With TrackingFOX car tracker device, you can add a wide range of extra features and sensors. For example, if you want to know when your car (that you lent to someone) or a loved one's car has entered or left a certain place, you can set up geofence alerts to get notified for each entry or exit of the vehicle for that designated place. That way, you can know if your older child has entered or left school, if your husband or wife made it to work, or when they're leaving so you can plan accordingly.
Beyond that, you can also add movement notification alerts, which will simply notify you when the designated car is moving at all. This provides great peace of mind, so that you can know immediately when something strange is happening with your car, for example, in the middle of the night.
This is even further helped with the vehicle GPS tracking device's ability to get alerted when the ignition is turned on, so that you can notify police if it's suspicious, or check with your family members if they are using the car.
While all of this sounds very complicated, setting up and installing the TrackingFOX vehicle GPS tracking device is actually pretty simple. Since it's a hidden car tracking device that works with the standard OBD II connector, all you need to do is attach it to the vehicle's connector and you're good to go.
The TrackingFOX car tracking device also comes with a 2-year warranty, meaning you can feel pretty safe and secure knowing that your car – and your car GPS tracker – are protected.
Final thoughts
You shouldn't underestimate just how important it is to keep a watchful eye on your car – one of the most valuable and crucial possessions you probably have. It is therefore to your advantage to know exactly where it is, as well as all the significant associated behaviors, such as fuel monitoring, speeding, and location alerts.
For those reasons, it's pretty important that you get a reliable GPS car or vehicle tracker – and why we highly recommend a high-quality car GPS tracker device like TrackingFOX.
With the right car tracking device like TrackingFOX, you'll be able to have peace of mind when it comes to your or your loved one's car. And in that way, you can focus on the other important things in your life, with the safety that your designated vehicle is safe and secure.